Introductory words
Dear reader,
The third issue of the Croatian Institute of History Newsletter brings you an update about our activities during the last months.
In accordance with our Strategic plan 2013-2018, we have continued our scholarly work during the summer and fall, about which we would like to inform you in this Newsletter
Events and News
International cooperation – As result of previously signed agreements of scholarly cooperation with the University of Mostar and Centar for humanities of the Hungarian Academy we have extended our publishing and research activities. Together with the colleauges from Mostar, we have reestablished journal Hercegovina, and in cooperation with the Hungarian academy we have applied project proposal for the Horizon 2020.
HRZZ Projects – After the first year of HRZZ projects, our projects From proto-modernization to modernization of Croatia's school system and Croatia in 20th century: Modernization in the context of pluralism and monism obtained positive final mark. As a part of our new HRZZ project From virgin forest to arable land we have organized conference "Forest of Slavonia throughout history"
Horizon 2020 – We proudly announce that project proposal Cultural Opposition: Understanding the Cultural Heritage of Dissent in the Former Socialist Countries within concurs Horizon 2020: Reflective societies, which we have applied together with the Hungarian Academy has been accepted for financing. We expect that project will start in January 2016.
Conferences and workshops
Investigation of history of schools – 16th Nov 2015 in cooperation with Croatian School Museum, as a part of project From proto-modernization to modernization of Croatia's school system, we organize doctoral workshop "Investigation of history of school systems in Croatia: sources and methodology".
1945: crossroads of two totalitarianisms  – in occasion of the 70th anniversary of the end of the WWII we will organize conference on 2nd December.
Being a Pupil  – by the end of 2016 or at the beginning of 2017, we will organize an international conference "Being a Pupil. School System of the 18th and 19th Century from a Pupil's Perspective".
New Publications
Our latest monographic publications are available at our web pages. Highlights: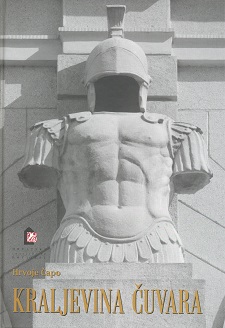 Martina Grahek, Bleiburg i križni put 1945. (drugo dopunjeno izdanje), Zagreb, 2015.
Nada Kisić Kolanović, Ivo Politeo. Povijest, intelektualci, odvjestništvo, Zagreb, 2015.
Ivana Horbec, Zdravlje naroda – Bogatstvo države, Zagreb, 2015.
Hrvoje Čapo, Kraljevina Čuvara, Zagreb, 2015.
Milivoj Mostovac, Krhotine sjećanja iz Domovine i izbjeglištva (ur. Jure Krišto), Zagreb, 2015.
Korespondencija Andrije Torkvata i Ignjata Brlića. sv. 1 (ur. M. Artuković, V. Švoger, M. Orban Kljaić), Slavonski Brod 2015.
Rijeka Sava u povijesti (ur. Branko Ostajmer), Slavonski Brod, 2015.
Memoari baruna Franje Trencka (ur. Alexander Buczynsky), Slavonski Brod 2015.
Mijat Stojanović, Sgode i nesgode moga života (ur. D. Župan, S. Andrić, D. Matanović), Slavonski Brod, 2015.
Announcements
Interliber 2015 – visit us on this year's Book Fair at Zagreb Fair in Pavilion 6.
Open Day – 26th Nov 2015 we organize Institute's Open Day. Visit us and se presentations of our new books and projects!